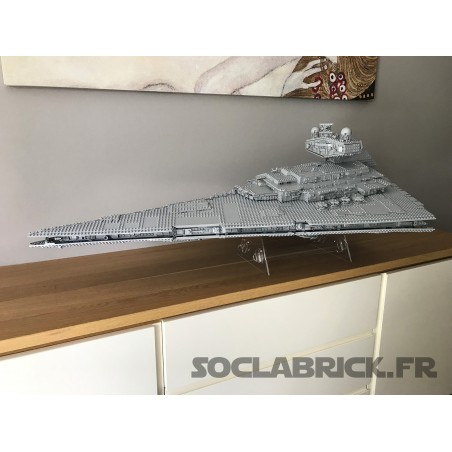  
Destroyer UCS 75252 - Flat
Flat stand for Destroyer UCS.
Flat stand. To assemble yourself (assembly instructions included). With plate for minifigs + place for printed plate.
Same position as the original model, but totally transparent, which gives it the impression of floating. 
Possibility of making it go to the left, or to the right, by reversing two pieces of the stand.
Handcrafted in France 🇫🇷. The ship and the minifigs are not included. Price excluding delivery.
Clic here to know how to order.