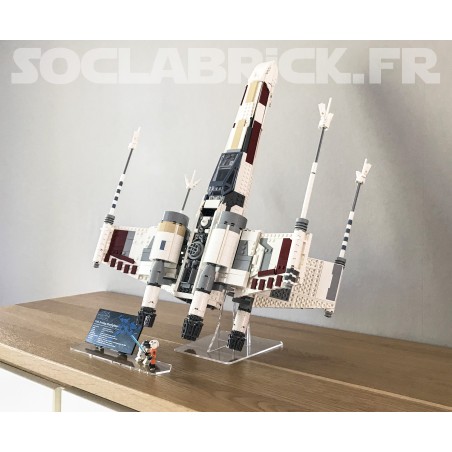  
X-Wing UCS 75355 take-off
Take-off position stand for X-Wing UCS.
Take-off position stand for Lego X-Wing UCS 75355, with minifig plate and printed plate slot.
Handcrafted in France 🇫🇷. The ship and the figurines are not included. Price excluding delivery.
ATTENTION: the printed plate supplied with the ship is fixed on the support supplied by LEGO. To place it on the miniature plate supplied, you'll need to add something to make it stand up. If you don't have this type of part in stock, I can supply it for you, but don't forget to let me know: Click here to see the part.
Clic here to know how to order.