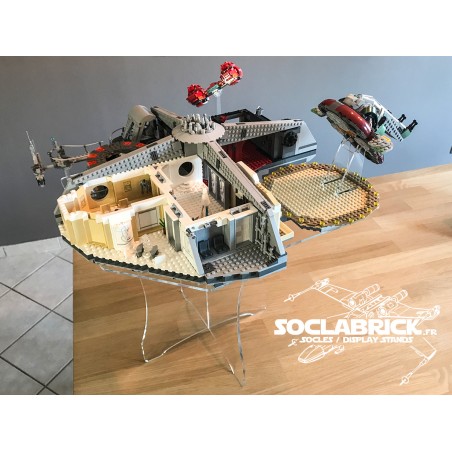  
Cloud-City UCS 75222
Display stand in side turn. Minifigs plate supplied.
Display stand in side turn for LEGO 75222. To assemble yourself (assembly instructions included). With plate for minifigs + place for printed plate.
Present your Lego set from an angle that allows you to see lots of details. This stand also allows you to save space on your cabinet or shelf.
Possibility of making it go to the left, or to the right, by reversing two pieces of the support.
Handcrafted in France. The ship and the minifigs are not included. Price excluding delivery.
Video of the installation of the Cloud-City stand
Installation video for Slave1 and Twin-pods
Clic here to know how to order.