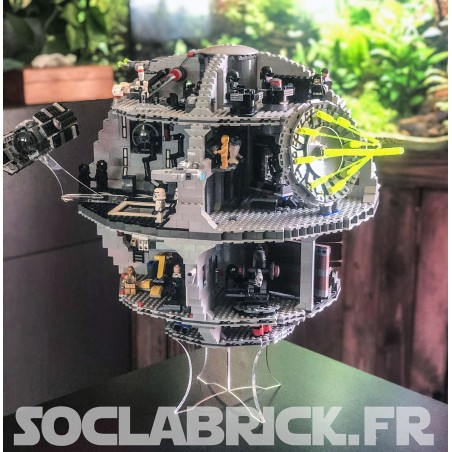  
10188 Death Star
Display stand for Death Star and Tie fighter.
Supports for LEGO Death Star 10188 Ultimate Collector Series. Assembled for the Tie, interlocking for the Death star (120 mm height).
Handcrafted in France 🇫🇷. The ship and the figures are not included. Price excluding delivery.
Clic here to know how to order.